Hippos: Africa's River Giants
Hippos Battle Lions and Hyenas Over Carcass
The scent of a decaying hippo attracts all sorts of predators to the hippo's ground, where they must put up a fight to protect their own. The hippos prove that size does matter in the animal kingdom, as they fight off hyenas, lions and crocodiles.
Episode Clips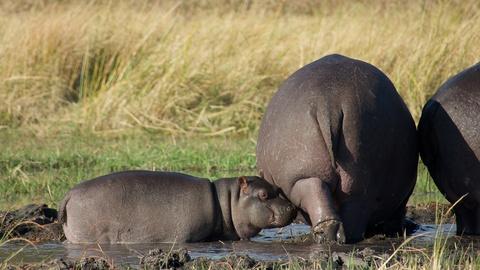 Weighing only 4% as much as an adult, a baby hippo is completely dependent on its mother.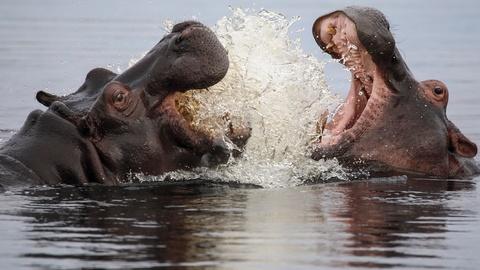 During the dry season, water runs low and many hippos are forced to share the same pool.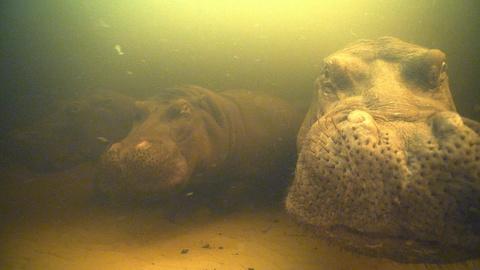 Follow director Brad Bestelink as he captures the lives of hippos in detail.
More Episodes
Other shows you may enjoy