Family Ingredients
Wisconsin
Ojibwa
Sustainable agriculture is making a comeback at the Lac Courtes Oreilles Community College in Wisconsin. Hawai'i chef Ed Kenney visits the college and learns about their successful efforts in rehabilitating the soil to grow organic, tapping into their heirloom Native American seed bank.
Episode Clips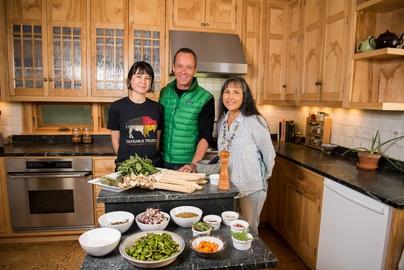 Tashia Hart is part of an emerging food movement of young Native American chefs.
Different varieties of fiddlehead fern are used in traditional Ojibwe and Hawaiian dishes.
More Episodes
Other shows you may enjoy