Justice Breyer Retires and The Latest from Ukraine
President Biden has been consumed with two major issues: The Supreme Court and the growing threat of a possible Russian invasion of Ukraine. On Thursday, Justice Stephen Breyer announced that he will retire, giving Biden a chance to leave his mark on the court. Meanwhile, on Monday, the Pentagon announced it has put 8,500 American troops on "high alert" for possible deployment to Eastern Europe.
Episode Clips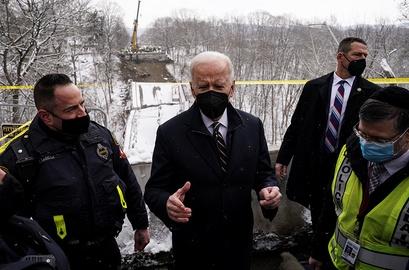 The panel discussed a vacancy on the Supreme Court and the president's trip to Pittsburgh.
More Episodes
Other shows you may enjoy