Family Ingredients
Vietnam, Hanoi
Candy
On their culinary adventure, Hawai'i chefs Ed Kenney and Andrew Le learn how to make che lam, a Vietnamese style mochi made from rice and Pandan. Pandan is used in Vietnam for many things including tea and seasoning. Can you describe what its flavor is?
Episode Clips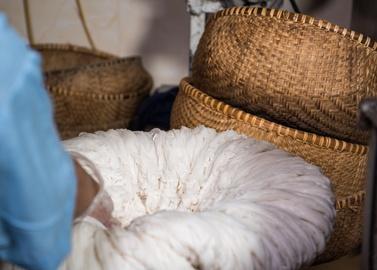 What does it take to make high quality Vietnamese rice noodles?
Slow roasted crispy pork belly, Vietnamese style. Delicious!
More Episodes
Other shows you may enjoy