Family Ingredients
Lana'i
Hula
Native Hawaiian, Anela Evans, was born and raised on the very small island of Lāna'i. She's an avid hula dancer, environmental activist, cultural practitioner and devoted hunter.  Hawai'i chef Ed Kenney talks with Anela about her love for the land, hula, and her favorite food memory, venison laulau.
Episode Clips
We cherish our kupuna, our elders.  They are the keepers of all the stories.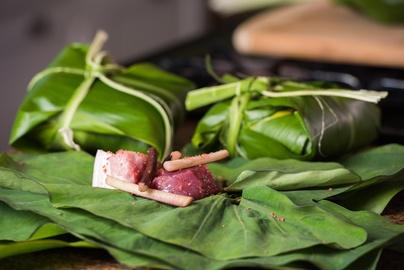 Laulau, a traditional Hawaiian dish, is usually made with pork or chicken.
More Episodes
Other shows you may enjoy