Flannery
Why did Flannery O'Connor detest "Gone with the Wind"?
The Atlanta premiere of "Gone with the Wind" in 1939 was an historic event for many in Georgia. Everyone had "Gone with the Wind" fever, it seemed, except for Flannery O'Connor who, as a 14 year old, reportedly "couldn't stand" the romanticized, Hollywood version of the old South. In response, she later wrote a short story mocking the excitement over the film.
Episode Clips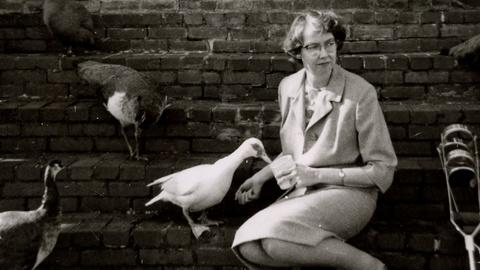 Hear from director Elizabeth Coffman about the making of American Masters: Flannery.
More Episodes
Other shows you may enjoy